In the kwak'wala language, sasamans means "our children".
The society's name reflects our intention to listen,
acknowledge and honour the voices of the communities that we serve.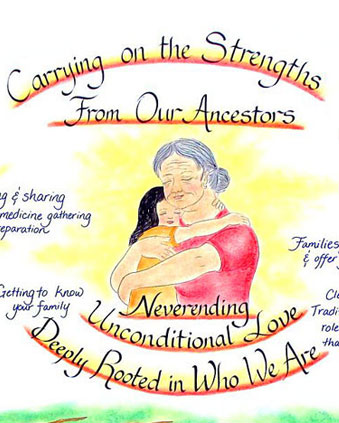 Sasamans Graphic Recordings
Sasamans holds a variety of workshops and sessions over the fiscal year and uses Graphic Recordings to document the outcomes.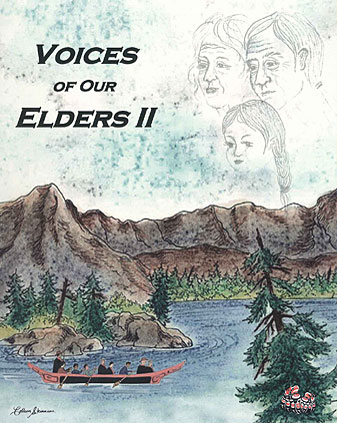 Elders' Wisdom
Elders are utilized to weave their wisdom, influence and participation into the service delivery programs.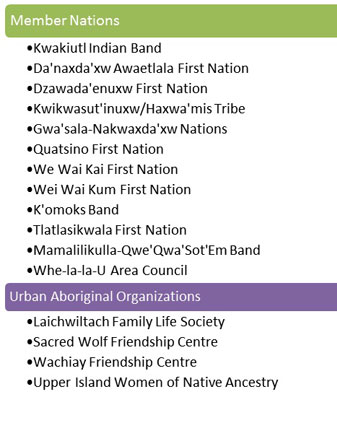 Member Nations
Check out the profiles of the Members Nations and Urban Aboriginal Organizations we are working with.
Our Vision is our Mission:
Strengthening "Our Children" and families, in a
community-driven and culturally-appropriate manner.